Traditional Thai cuisine does not utilize dairy, thus all of our dishes are dairy-free. Some of our dishes contain gluten but we are able to substitute the gluten containing ingredient with something else. Let us know and we'll happily help you. Please note that we are unable to prevent cross-contamination from happening.
For online orders, we highly recommend specifying in the comment section regarding any allergies or intolerances during the checkout process.
We do our best to ensure the best dining experience for everyone, although we unfortunately cannot guarantee all of our dishes to be 100% allergen-free as we do come into contact with various allergens daily. If you have an allergy or an intolerance, please let us know upon your arrival to the restaurant. We are happy to help to the best of our abilities.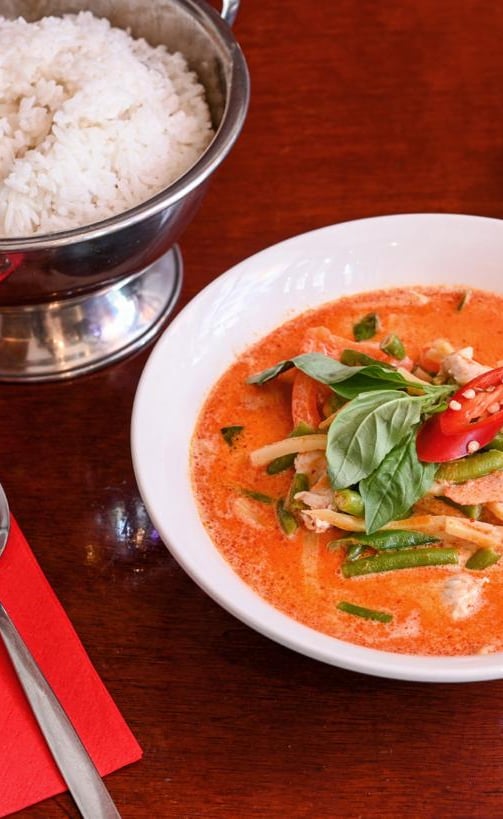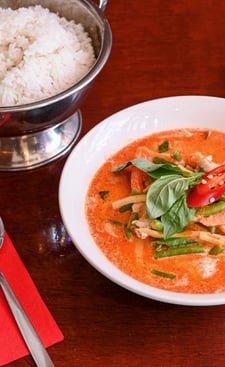 Thai cuisine is known for being complex and full of different flavor profiles, one of them being spicy. While we aim to provide everyone with a pleasant dining experience and accommodate everyone's wishes, we'd like you to know that we cannot completely rid a dish of its spiciness without disrupting the integrity of the dish. Do let us know your preference when it comes to the level of spice and we'll help with choosing the most suitable dish.